Stay updated on major market news in just a few minutes!
Insurers in the race for digitalisation
Belfius, KBC/CBC and AXA are the three first insurers on the podium
According to a survey conducted by Sia Partners, Belfius takes the lead on the podium of most digitalised insurers with a score of 17/20, followed by KBC/CBC with a score of 15/20. As for AXA, the company earned the 3rd place with a 13/20.  What's important to remember?
Bank insurers are the best students, taking advantage of the apps they have developed for their banking services by integrating insurance services into it.
Sia Partners points out the very big differences between the best and worst pupils in class, meaning that the digitalisation of the customer experience is far from being the norm for Belgian insurers and particularly for insurers who work almost exclusively through brokers. According to the consultancy firm, "this does not mean that brokers are in danger, but the new generation will probably be less inclined to go to them".
Talking about AXA
AXA continues to develop its digital insurance offer for starters and start-ups.
AXA Belgium has developed an extensive insurance offer for start-ups and companies that are less than two years old with a maximum of ten employees. The insurer continues to develop its offer with among others My Money Back, allowing starters to recover unpaid B2B invoices, and My Legal Expert, allowing starters to make an appointment with a legal expert that provide starters with answers to their specific questions. A number of other additional services will be added to the starters package in the coming months and years.
When the State gets involved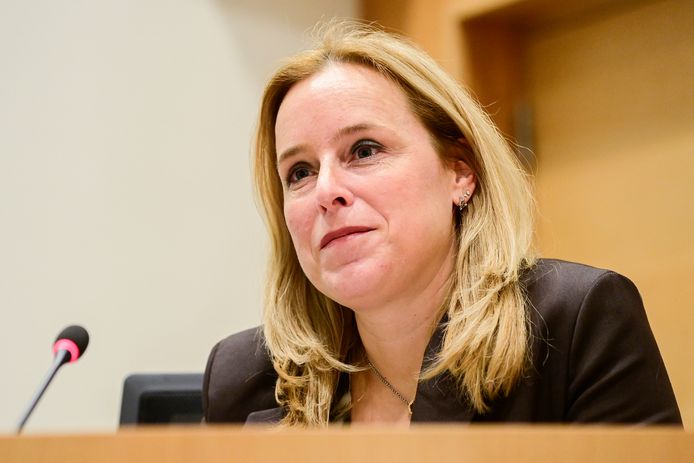 The State requests a better comparison tool for banking and insurance products
The State Secretary for Consumer Protection, Eva De Bleeker (Open VLD), asked the Arteveldehogeschool in Ghent to determine the ideal comparison tool for banking and insurance products. On the basis of a broad survey, the Arteveldehogeschool has to determine which criteria are important when purchasing banking and insurance services. The conclusions should be available by July. These should be the root of a new comparison tool.
Insurers' support during Covid 19
Ethias offers support for SMES, freelancers, and… vaccination centers
Ethias has decided to provide very concrete help to freelancers and microenterprises policyholders whose activity is impacted by the Covid19 crisis. The insurer gives its policyholders a partial refund of the premiums received for liability and fire insurance for 2020, according to the number of months of inactivity. Ethias has also decided to extend free access to a team of professional psychologists available by phone to freelancers and microenterprises. Finally, as a Belgian actor with a social commitment, Ethias offers liability and personal injury insurance coverage for vaccination centers for free.
New partnerships
Baloise's sub-subdisdiary Vroom.be partners with mozzeno to offer car loan
Vroom.be, a subsidiary of Baloise Insurance's Mobly mobility platform that offers insurance and other mobility services, has partnered with the fast-growing and innovative mozzeno who marketed collaborative loans in Belgium. Thanks to that, VROOM.be now offers its visitors the opportunity to take out a loan fully digitally and within 24 hours to purchase a second-hand car. VROOM.be strives for a complete offer for their cars that are sold online: this next step allowed the search site and overall Baloise Insurance to expand their offer.
AXA Partners and Proximus join forces to offer cyber insurance to the operator's users 
Cybercrime is on the rise and cyber insurance products are flourishing. Proximus now offers, in partnership with AXA Partners, a cyber insurance that its users can take out digitally for 4.99 € per month. Proximus takes care of registration and invoicing, while AXA Partners is responsible for processing and following up your claim. According to Proximus, the Cyber Care insurance is the first digital insurance in Belgium that protects against all the dangers of the Internet.
Acquisitions and mergers
KBC acquires NN's pension and life insurance business in Bulgaria
An agreement has been reached between the two parties on the purchase by KBC Group, through its subsidiary DZI, of all the shares of NN Pension Insurance Company EAD (Bulgaria) and of the assets & liabilities of NN Pension Insurance Company EAD (France). The transaction amounts to €77.7 million.
Three official buyer candidates for Integrale
Monument Re, Athora and RiverRock are the 3 potential buyers of Integrale, according to Trends Tendances. A decision was expected at the earliest on Wednesday 10 February and today, February 23th, at the latest. An official communication is probably being prepared at the time of this writing.
The specialist in sports insurance Arena taken over by Arch Capital
Arch Capital acquires Belgian sports insurance specialist Arena through its subsidiary the Dutch specialist Castel Underwriting.  Arena, previously owned by StarStone, insures 1.4 million fellow countrymen through sports federations, including the Belgian Football Federation.
Belgian Eeckman Art & Insurance formalizes its equity alliance with the French broker PatrimOne
Eeckman's clients in Belgium include the Brafa, the Bozar and the Royal Museums of Fine Arts in Brussels. Following its alliance with PatrimOne, the two groups now represent a commission of 15 million euros and thus rank among the top 20 French insurance brokers. The objective is to increase this amount to 20 million euros within 3 years.
Insurance broker Peter Callant takes over Antwerp broker DPS Verzekeringen
DPS Verzekeringen is an insurance broker specialising in SME insurance. Callant is now in its 20th takeover. 2020 was a good year for Callant with "a turnover of some 13 million € on a premium volume of 130 million €. This makes Callant one of the top ten in Belgium.
Merchant bank Rothschild takes over Turnhout-based Hillewaere Group
Rothschild & Co took a majority stake in the insurance and real estate broker Hillewaere Group. The Hillewaere Group, operating from Turnhout and Schilde, currently has 80 employees and a turnover of over EUR 9 million in property sales, insurance, mortgage sales and renovation advice.
Sources :