Every month we help you keep up with the news of the Belgian insurance market.
Mergers & buy-outs
Athora Belgium & NN Insurance Belgium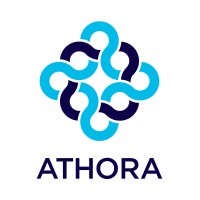 Athora Belgium has officially started negotiations with NN Insurance Belgium to buy out a retail life portfolio. The said-portfolio includes 200 000 insurance policies, representing €3,3 billion worth of managed assets.
The transaction should be done by the end of the 1st semester of 2022. Athora Belgium will have to receive approval from the regulatory authorities before integrating this new portfolio. The life insurer from the Bermuda is looking into strengthening its position on the Belgian market.
Brokerage: Howden takes over Sarton & Associés
Just a year after arriving in Belgium, the British broker Howden takes over Sarton & Associés, a Belgian insurance broker based in Uccle.
Sarton, primarily active in Brussels and Wallonia, is well known as an insurance broker for hospitals and universities, although it also has a number of large private companies in its portfolio. It is not known how much Howden is putting on the table. With this acquisition, Howden becomes a company of forty people with a turnover of €5 million.
Partnerships & Products
Ethias and DELA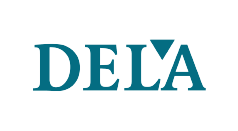 Belgian insurer Ethias has signed a partnership with DELA, the insurer specialized in Funeral insurance. Ethias aims at strengthening and completing its products and services. Indeed, thanks to this partnership they can now offer a full burial cover. The solution of "Plan Prévoyance obsèque / Uitvaartzorgplan" offers emotional and administrative support to the closed one as well as the financing of the funerals.
BNP Paribas Cardif & JAB Holdings
The two companies have signed a partnership to develop a range of pet insurance covers and other pet healthcare services throughout the UK, EMEA and Latin America.
BNP Paribas Cardif has already invested in the pet insurance cover through its subsidiary Cardif Pinnacle, active in the UK. The subsidiary will have an important stake in this business, liaising with the holding. Meanwhile, the alliance significantly enhances JAB's pet insurance platform, now expanding its global reach to the UK, EMEA and Latin America. Through its Independence Pet Holdings platform, JAB recently acquired several leading American pet insurance businesses. This move will allow both structures to keep growing, both in numerical and geographical growth.
Amazon
Amazon, the retail giant, has already set up an "Insurance Accelerator" in order to propose digital insurance to cover products' civil liability. So far this risk is co-supported by 6 British insurers including Chubb, Hiscox, and Liberty Mutual.
Amazon has recently leveled up by partnering with Superscript (a British startup) to develop new insurance covers for SMEs. The solutions should cover liabilities, cyber risks, and goods casualties.
AXA
AXA Belgium has launched a new service to its insured in Health insurance; AXA MediCheck Online. This brand new service gives you an initial idea of your illness based on your symptoms thanks to a questionnaire on the MyAXA Healthcare App. After this short questionnaire, the policyholder gets a first idea of his·her illness in the form of a report that he·she can download and send to his·her doctor. Finally, the patient is free to request an online consultation with a doctor or psychologist via Doctors Online by AXA.
This innovation is part of the insurer's strategy to develop its offer in the field of health care. It is a first on the Belgian insurance market.
AXA intends to offer a fast and convenient service combining scientific accuracy with a secure and user-friendly IT environment. AXA does not keep the medical data and does not share them with the employer.
Prizes and trophies
DECAVI's life insurance trophies
Each year, DECAVI rewards the insurers of the Belgian market. On October 27th the Life insurance trophies took place. This year, the winners are:
Individual pension:
Savings insurance Fédérale Assurance for Vita Pension
Investment: Guaranteed rates solutions: Vivium for Capiplan
Investments:

Multi-support range branch 21-23: Belfius Insurance for Kite Mix
Life insurance linked to an investment funds (branch 23 Medium risk): AG Insurance for AG Life Equity World Aqua
Life insurance linked to an investment fund (branch 23 High risk): Athora Belgium for Mainfirst Global Equities Unconstrained.
Pension for self-employed:
Free Supplementary Pension for the Self-employed : AXA Belgium for Pension Plan Pro.
Individual pension commitment (EIP) : Fédérale Assurance for F-Manager VIP.2
Pension agreement for self-employed (CPTI) : Vivium for Capiplan CPTI
Risks:
Death related to a mortgage loan (outstanding balance insurance): NN (Hypo Care) and AFI ESCA for Protectim.
Funeral expenses insurance: DELA for DELA Funeral Plan.
Guaranteed income: DKV Belgium for Plan RG Continuity + Exo
Innovations (services, claims, products…):
Allianz Benelux for Allianz Fit for Growth
Digital:
AXA Belgium for Digital Customer & Broker Journey in Life & Health
Societal commitment:
Communication: AG
Pandemic: Ethias
Sustainable investments:
Best ad campaign:
AXA Belgium for "Know you can"
Brokerage:
AG Insurance
AG won two trophies at the sixth edition of the Belgian Sponsorship Awards. The 'AG musette' campaign, which was seen during the Ardennes classics in Wallonia, received the Bronze Best Sponsorship Award.
Additionally, the campaign 'Tous contre la solitude' (All against loneliness) won the jury's heart and received the special 'Coup de Coeur' award.
Sources: